Start Saving money with us
The OLB Group, Inc.
The OLB Group is a premier eCommerce service provider specializing in delivering comprehensive, fully outsourced private-label shopping solutions tailored to high-traffic websites. Our mission is to empower businesses with a seamless, end-to-end e-commerce ecosystem, encompassing website development, hosting, secure transaction processing, efficient order fulfillment, responsive customer service, and comprehensive sales reporting.
In addition, our solution boasts a virtual inventory brimming with an extensive selection of renowned brand products across popular online categories.
Our private label shopping platform is meticulously crafted to seamlessly integrate with the partner website, preserving its distinctive appearance and functionality while providing a seamless shopping experience. Order fulfillment and customer support services are seamlessly offered under the partner's brand identity, ensuring a consistent and branded experience for their customers.
At OLB, we operate discreetly, remaining entirely behind the scenes while empowering our partners to create their own online marketing campaigns and tailor product content to cater to the unique preferences of their online clientele. Our robust eCommerce platform serves as a versatile tool for our partners to drive growth and success in the online marketplace.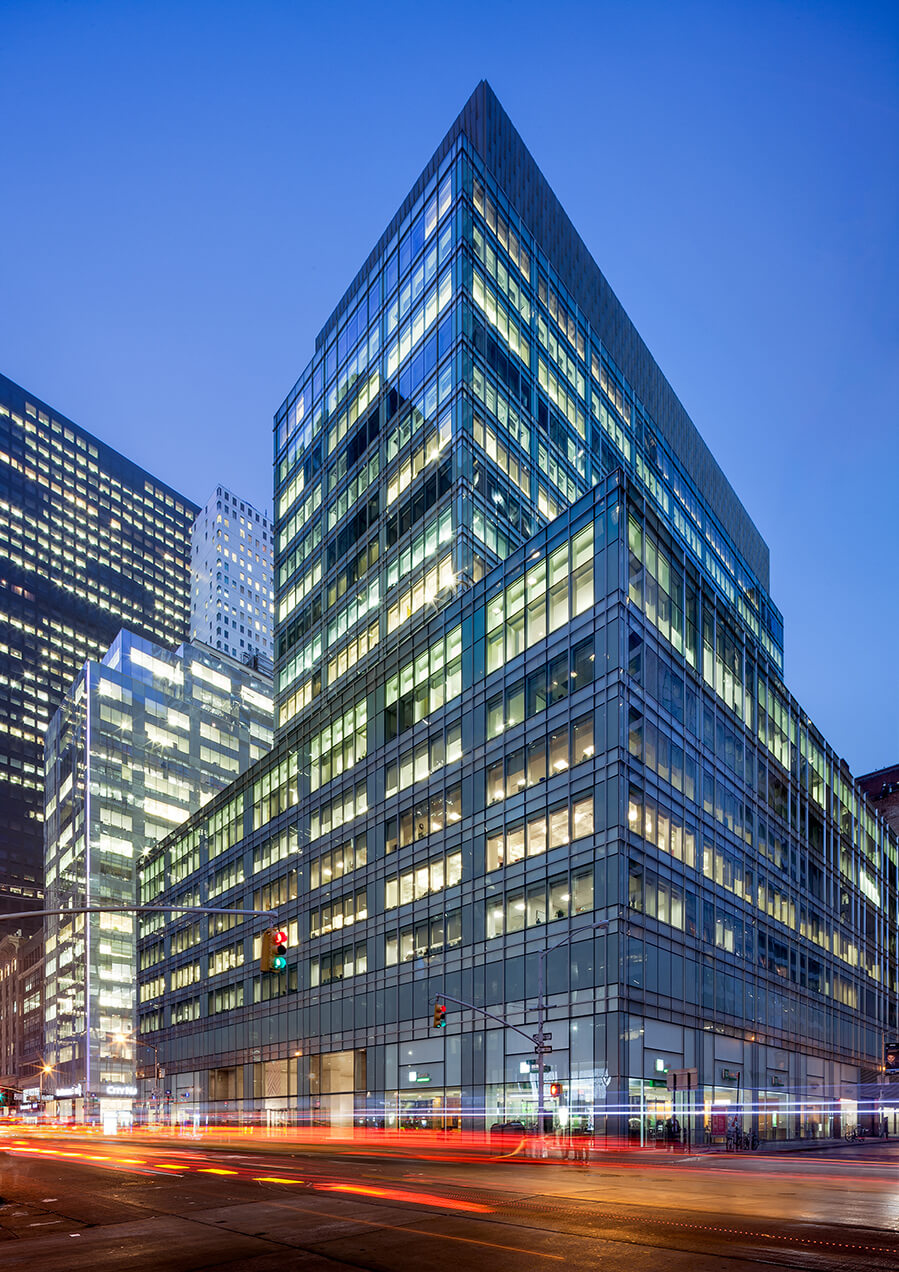 History
OLB, initially focused on delivering comprehensive creative and marketing solutions, catered to prestigious Fortune 500 firms such as AT&T, Lucent Technologies, Merrill Lynch, Lord Abbott, Rebock, and Scholastic.
Moreover, the company pioneered the development and management of an intricate extranet/intranet infrastructure, enabling Doremus, a subsidiary of Omnicom Communications, to seamlessly offer real-time advertising services to the top 50 financial institutions.
In its evolution, OLB ventured into the realm of Internet and eCommerce services by collaborating with Playboy Enterprises Catalog Division. This collaboration resulted in the creation and hosting of two eCommerce platforms, namely Critics Choice Video and Collectors Choice Music. OLB has since maintained ongoing partnerships with these entities, providing consistent hosting and upkeep for their websites.
Building upon its extensive eCommerce expertise cultivated through these partnerships, OLB innovatively established a novel business model. This model revolves around the creation of a vast database encompassing millions of products, delivering substantial added value to partnering websites.
Meet our management team for your business
Our Management team will take the time to truly understand your business, your goals, and your mission.
We recognize that your need are unique, and that what's inspires our team.
Management
As Chairman and CEO, Mr. Yakov has more than 25 years of experience in concept-to-print, software, and eCommerce marketing experience for Fortune 500 and 1000 companies with a proven background of helping clients adapt their businesses in the new technology age. In 1996, he entered into the electronic mail-order catalog business with Playboy Enterprises, creating and hosting two eCommerce sites: Critics' Choice Video and Collectors' Choice Music. The company has since developed a number of other branded eCommerce sites for clients, selling a variety of products including sporting goods, chocolates, and cosmetics, and has now partnered with these sites, providing ongoing hosting and maintenance of these sites. Other significant accomplishments have included establishing an AT&T eCommerce platform for 180,000 employees' wholesale shopping and working with high-profile clients such as Jack Henry and Associates creating 2,700 eCommerce sites for small community banks. Mr. Yakov also developed and maintains a complex extranet/intranet infrastructure that allows Doremus, an Omnicom Communication subsidiary, to provide its advertising services to 50 of the top financial institutions on a real-time basis.
Rachel Boulds
Chief Financial Officer/BSA Compliance Officer
As Chief Financial Officer and Bank Security Act Compliance Officer, Ms. Boulds oversees all aspects of the company's Bank Secrecy Act and Anti-Money Laundering Program. In Addition, Ms. Boulds prepares and files the Company's financial statements to comply with GAAP and the SEC required of all public companies. Ms. Boulds was an ABAS associate for PriceWaterhouseCoopers and is experienced in the e-commerce space working as an e-commerce Accountant for the Walt Disney Group's GO.com. Ms. Boulds earned a B.S. in Accounting from San Jose University in 2001 and is a licensed CPA.
Patrick Smith has more than 17 years of finance and accounting experience in the electronic payments and financial services industry. During this time, Patrick has held positions including internal auditor, senior analyst, division controller and Vice President of business development. He built and managed financial staff, worked to raise capital, and managed due diligence processes for different mergers and acquisitions. His career began in 1997 as an internal auditor with Concord EFS, an electronic payments processor. During his 8 years with Concord, Patrick progressed to Vice President-Controller of EFS Federal Savings Bank, a subsidiary of Concord EFS. As Vice President, he led the growth from $25 million in assets to over $400 million. This subsidiary was also responsible for managing over 1500 nationwide ATMs owned and operated by Concord EFS. After the acquisition of Concord EFS by First Data, Patrick worked with Pay By Touch, Inc. a biometric payments startup based in San Francisco, CA. As Director of Finance, Patrick worked with the CFO and other members of the finance team to prepare financial plans and models to present to investors while raising capital for growth. He was also responsible for due diligence and integration of acquisitions for the company. After Pay by Touch liquidated, Patrick was hired as Corporate Controller by National Bankers Trust, a transportation factoring company. After 3 years as Controller, he transitioned back to the payments industry with an opportunity to conduct financial planning and analysis with several large ISOs. Patrick holds a Bachelors of Business Administration with a concentration in accounting from the University of Memphis.
Board of Directors
She is one of our independent directors. She is currently Chief Operating Officer and Head of Investor Relations and Business Development at Dorset Management LLC, a commodity trading hedge fund she co-founded. Since 2017, she has served as a managing director responsible for business development with Park Avenue Securities (PAS), a wealth management advisory firm in New York. Prior to PAS, from 2012 to 2017, she was a partner with Nationwide Planning Associates and from 2007-2009, she was a VP, Private Banking at Merrill Lynch in New York. She has passed the Series 7 (FINRA-General. Securities Representative exam) and Series 66 (NASAA_Uniform Combined State Law exam) exams. From 1999 to 2007, Ms. Dulimoff was an Investment Manager with BrainHeart, a VC firm in Stockholm, where she was responsible for investment decisions, while supporting the management teams of its portfolio companies. As an entrepreneur, Ms. Dulimof achieved successful exits from 2 of her startups, prior to joining BrainHeart. For over 15 years she had managed, advised and invested in a wide range of companies in Blockchain technology, Fintech, 5G, IoT, Cybersecurity, AI, Robotics, E-commerce, Creator economy, Mobile, OOH advertising and Biotech, alongside entrepreneurs, venture capital and private equity firms. Prior to her investment management career, she was a technology executive, starting at Ericsson in Stockholm, directly after her graduation with distinction with a degree in Nuclear Physics from Bucharest University in 1988. At Ericsson, she held executive positions within diverse business areas, from research to product development, marketing and strategic partnerships. During her tenure at Ericsson she earned an Executive MBA from Stockholm School of Economics in 2001. She is a CFA charter holder.
Since 2015, Mr. Ernst has been the chief executive officer of HyperTail.es. From 2007 to 2017, Mr. Ernst founded and was the chief executive officer of Feelternet, a creative digital agency, which served some of the largest brands in the Israeli market. From 2004 to 2007, Mr. Ernst served as division manager at Data-Pro Proximity/BBDO, a large direct marketing, and analytics agency in Israel. From 1985 to 1999, Mr. Ernst founded and was the chief executive officer of Ernst Meron studios, one of the largest commercial photography production studio in Israel. Mr. Ernst also co-founded Impressia.com, a marketing technology start-up venture enabling product displays at e-commerce stores. Mr. Ernst graduated from ICP New York with a degree in Photography and Art.
Since 2016, Mr. Sternhell has served as chief strategy officer of Sertainty, a data optimization company. Mr. Sternhell has 24 years of experience in the IT and Corporate Learning industries, including two-decades at .2013, where he was head of a business intelligence unit representing Microstrategy, and, chief learning officer, representing Harvard Business Publishing. Mr. Sternhell was the founder of the first Non-Profit Organization that assisted Israel's Incubator System, in which he hand-held over 100 high-tech companies. Mr. Sternhell was the vice-chairman of the American-Israel Chamber of Commerce and Industry, overseeing its initiatives, and a recipient of its Business Leadership Award. Mr. Sternhell served in the Directorate of Military Intelligence for the Israel Defense Forces and was awarded the Most Outstanding Soldier of the Corp. in 1981. Mr. Sternhell holds an AB in Political Science and Psychology from Tel Aviv University, an MIA in International Economics from Columbia University, and an MBA from the 'Grand Ecole' EDHEC '92 specializing in IT and Management where he graduated first in his class.
The OLB Group, Inc.

Formation Date: 11/18/2004
Timeline
DMint

D|Mint a subsidiary of THE OLB GROUP, INC. aims to build the largest mining operation in the United States at one of the lowest energy costs. We are expanding our operations by increasing the cryptocurrency mining hash rate and inzfrastructure capacity Visit Website
OLBit.com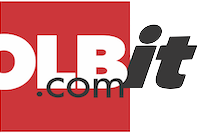 My first employer. All the stuff I've learned and projects I've been working on.
Evance

We grow when our customers grow. Our promise and a guarantee, we will work hard, fulfilling our commitment to helping your business prosper Visit Website
Securus365

My first employer. All the stuff I've learned and projects I've been working on.
Crowdignition

Crowd Ignition, Inc. is a funding portal registered with the US Securities and Exchange Commission (SEC) and a member of the Financial Industry Regulatory Authority (FINRA) Visit Website
CrowdPay.us

Platform to raise capital for Issuers and broker-dealers. The most powerful, scalable turnkey software in crowdfunding for debt, equity, rewards and donations, CrowdPay provides you with the smoothest and fastest Launchpad for your own equity crowdfunding portal with unmatchable customisation options Visit Website
Omnisoft

Cloud-based business management platform that provides Omni Commerce Solutions. Application on iPad mobile and the web allows you sell a store's products in a physical, retail setting. It's quick and easy: browse your store's catalog, pick a customer's products, swipe their credit card, and print their receipt or send it through email Visit Website