All-In-One E-Commerce Solutions
ZERO CAPITAL INVESTMENT
Why buy eCommerce software, when you can pay as you go? OLB is a leading platform delivered on the SaaS model.
NO TECHNOLOGY FUSS
You don't need to be a technology pro to run an online store. It's as simple as running your regular retailing business and lets you maintain complete control.
WORK WITH EXPERTS
OLB Group, with 15 years of experience in retail and detail, is suitable for every category of value retailing powered by our platform.
THE COMPLETE SOLUTION
OLB Group is a complete OMNI solution to build & manage your online store. It's a proven technology platform with integrated payment, logistics, & customer acquisition solutions.
OMNI CHANNEL
We are an OMNI application on iPad, mobile, and web that lets you sell store's products in a physical, retail setting. It's quick and easy — browse your store's catalog, pick a customer's products, swipe their credit card, and print their receipt or send it through email.
CUSTOM APPS
A store owner can create a customized website, pursuant to any specifications, for the sale of products from our database. The store owner can customize his site to include his logos, design layout, and any other special features.
PAYMENT FACILITATOR
PayFac
PayFac is short for Payment Facilitator or Payment Aggregator. The term refers to an individual or entity that accepts payments on behalf of other businesses. These businesses are commonly known as sub-merchants.
"PayFac has a major impact on OLB revenue recognition. It provides control over the money of merchants and adds more responsibilities in billings of services"
A few important pointers about PayFac
PayFac assumes the responsibility for Chargebacks, Fraud, KYC (Know Your Customer) and AML (Anti-Money Laundering).

We can underwrite new merchants very quickly (sometimes instantly).

We are responsible for PCI compliance.
We are registered with acquiring banks.

We have set up reserves to assume the risk.

We have software already built into SecurPay to handle all the requirements.
Integrated Products & Services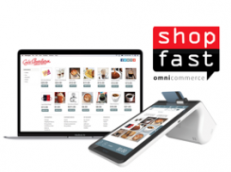 Cloud-based business management platform that provides Omni Commerce Solutions
Online

In-Store

On-Mobile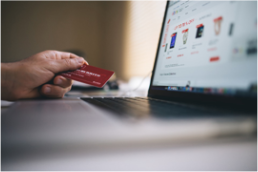 Payment gateway and virtual terminal with proprietary business management tools
Certified By Visa/MC

Level II and

Level III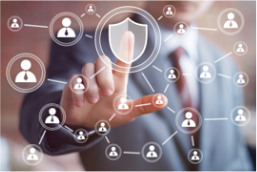 Platform to raise capital for issuers and broker-dealers
Debt

Equity

Donations

Peer-to-Peer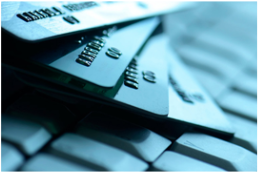 Underwriting

Risk Monitoring

Customer Support

Sales Force

Merchant Boarding
Latest News
---
Payments provider The OLB Group Inc. announced Tuesday that its SecurePay payment gateway will support payment acceptance through social-media applications without requiring consumers to leave the app. To enable payments through such apps as Facebook, Instagram, Twitter, WhatsApp, TikTok and Skype, OLB is leveraging the application-programming interfaces for social-media platforms to connect
Robust E-commerce trends in holiday season should help drive continued sequential improvement. Even with some non-essential retailers or restaurants seeing reduced customer traffic in the wake of the second wave of the COVID-19 pandemic and resulting partial lockdowns, the robust trends seen in E-commerce sales during the key holiday season
Sign Up For Email Alerts
Be the first to receive company news
Solutions
RETAILERS SOLUTION
OLBG is a comprehensive single solution for all the ways you sell across digital media (internet, mobile, corporate storefronts) and for driving up your in-store sales. It helps you to avoid the complexity of technology and integration of all these channels to drive revenue at lower costs. OLBG helps you create web and mobile storefronts, offer dynamic catalog and pricing information, and enable your target consumers to find and buy your products across all available channels.
MANUFACTURERS SOLUTION
With your online store powered by OLBG and our digital catalog that can be syndicated to your dealers and retailers, you can reach consumers across channels. OLBG enables you and your dealers to leverage digital channels such as the internet, mobile, and social media to promote your brand and sell your products directly online alongside physical stores.
Sign Up And Start Saving.
ADDRESS
200 Park Avenue, Suite 1700.New York, NY 10166
Stay Connected!
You can connect with OLB through a variety of our online social media tools.
Got Questions? We've got the Answers.