OLB Group now has available
COVID-19 Safety Masks

This Small-Cap FinTech Stock is Set for Big Gains in 2020 and Beyond
A record $117 billion in FinTech deals were completed in 2019, driven primarily by the rapidly growing popularity of cashless payments, according to Market Insider.
The OLB Group, a small-cap stock company trading on the OTC Markets under the ticker symbol OLBG, is well positioned to be a leader in this burgeoning space and has built a solid foundation with its suite of integrated fintech and payment facilitation products and services.
OLB, which services more than 8,500 merchants nationwide, has processed an estimated 23.5 million transactions in 2018 with a value of nearly $1 billion.
Trading at around 8x sales, the upside for OLB could be significant considering its growth potential and the fact that industry peer comps trade as high as 35x sales.
OLB Group: FinTech Stock with $10M+ Revenue Set for Big Growth
A Blend of Shopify and Square with More Features and Benefits
Led by a team of seasoned industry executives with extensive experience in payments, ecommerce, and mobile commerce, OLB offers a suite of product solutions in the merchant services and payment facilitator verticals, including a cloud-based omni-channel commerce platform for small and medium-sized businesses (SMBs), electronic payment processing, and crowd funding services for issuers and broker/dealers.
OLB's end-to-end solution set is a blend of offerings of Shopify (NASDAQ: SHOP) and Square (NYSE: SQ), with added features and benefits, providing a one-stop shop for its growing roster of customers.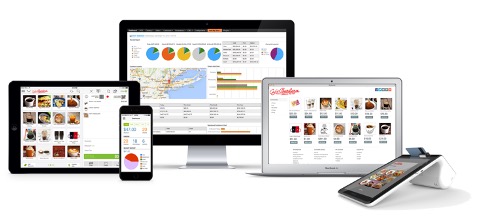 By improving merchant profitability and efficiency, OLB's solutions are gaining considerable traction with customers, and the Company is already servicing accounts in more than 130 industries across all 50 states in the US.
OLB's comprehensive platform enables retailers to set up multiple sales channels, including online, corporate, b2b and b2c, in-store, and mobile, in a matter of weeks, not months.
More than just a technology platform, OLB offers a complete and customizable eco-system of solutions for merchants, including website building tools, payments facilitation, logistics, promotions, online advertising, and customer acquisition, taking care of the complete lifecycle of its customers' omni-commerce needs.
Established Operational Footprint in US with $10.4M in Trailing 12-Month Revenue
OLB generated $10.4 million in sales in the 12-months ended September 30, 2019, and the Company expects believes that it will continue to grow moving forward as it executes a strategy focused on both inorganic and organic opportunities.
On the organic growth side, a big opportunity for the Company comes from cross-selling its already vast customer list, such as offering its omni-channel solutions to customers currently only using its payment facilitation services and vice-versa.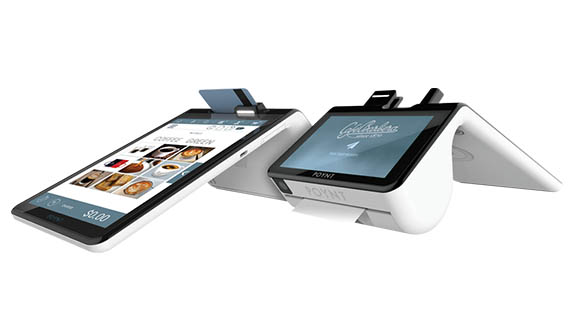 The Company's inorganic growth strategy is focused on the acquisition of merchant servicers with less than 10,000 merchants, companies not on the radar of larger processers. As the acquisition strategy is executed, it is expected to provide even more cross-selling opportunities, further accelerating growth.
And there is no shortage of potential customers.
According to the Small Business Administration, the SMB market segment is comprised of nearly 29 million businesses in the US. Gaining even a small fraction of this market could provide OLBG growth for years to come.
Key Partnerships Deliver Strong Barrier to Entry for Competition
OLB has secured relationships with a variety of blue-chip partners covering all facets of its operations, including Visa/Mastercard, American Express, PayPal, Wells Fargo, Chase Paymentech, Elavon, US Bank, Fiserv First Data, Jack Henry & Associates, Vantiv Worldpay, iOS, Android, Microsoft, ControlScan, and more.
This network of best-in-class service partners took OLB years to build and is not easily or quickly replicated, providing a solid barrier to entry for potential competitors, and in the process, providing OLB an added competitive advantage in its quest to become a market leader.
Highly Experienced Management Team
OLB is led by Chairman & CEO Ronny Yakov.
A 25+ year veteran of the ecommerce software and development market, Yakov has a proven track record of helping top Fortune 500 and 1,000 clients adapt to ever changing technologies.
In 1996, he entered the electronic mail-order catalog business with Playboy Enterprises, creating and hosting two e-commerce sites: Critics' Choice Video and Collectors' Choice Music.
He went on to develop a number of other branded e-commerce sites for clients, selling a variety of products including sporting goods, chocolates, and cosmetics. OLB is partnered with these sites today, providing ongoing hosting and maintenance services.
Yakov also helped establish a wholesale e-commerce shopping platform for AT&T's (NYSE: T) 180,000 employees, and has done work for numerous other high-profile clients, including Disney (NYSE: DIS), Cisco Systems (NASDAQ: CSCO), Pfizer (NYSE: PFE), Motorola (NYSE: MSI), and Microsoft (NASDAQ: MSFT), as well as many others.
In addition, Yakov developed and maintains a complex extranet/intranet infrastructure that allows Doremus, an Omnicom Communication subsidiary, to provide its advertising services to 50 of the top financial institutions on a real-time basis.
Yakov is joined by Chief Financial Officer, Rachel Boulds.
With 20+ years of accounting experience, including handling ecommerce accounting at Disney (NYSE: DIS) and working with GAAP and SEC requirements for multiple public companies, Boulds is a strong addition to the team.
Previously, Boulds, a licensed CPA, was a senior auditor at HJ & Associates and an associate at PWC.
Another key member of the management team is Patrick Smith, VP of Finance and Operations.
Smith brings 20+ years of finance, accounting, operational, and business development experience in the merchant services industry.
He has worked with large sales organizations in the payments industry, including Cynergy Data, and raised over $300 million in capital funding as part of the finance team at Pay by Touch.
Previously, Smith was VP/Controller at Concord EFS, which was acquired by First Data in 2004.
Potential for Rapid Growth
With a proven business model and thousands of customers already onboard, OLB is well positioned to accelerate growth in the quarters ahead.
Shopify (NASDAQ: SHOP), one of the Company's leading peers, trades for more than 30x its trailing 12-months sales.
OLBG, which generated more than $10 million in revenue over the last 12 months, currently trades for just 8x sales on little volume.
Factor in a more comprehensive solution platform, and the potential for inorganic growth exponentially growing OLB's already impressive customer base, and it's only a matter of time before bigger Wall Street investors take notice.
As trading picks up, the share price is likely to follow.