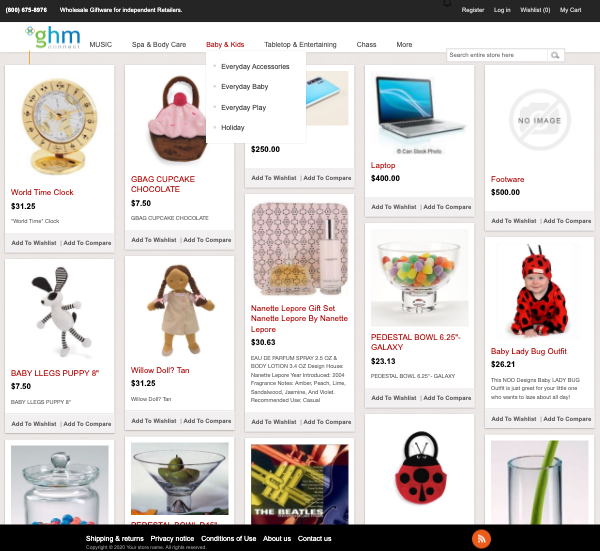 About Gift & Home Mart Connect
Since 1999, Gift Home Mart/GHMconnect has been providing online wholesale merchandise solutions to independent specialty retailers. From our inception, we have looked at building and operating our business through the eyes of independent retailers. GHMconnect.com provides the independent gift shop and home accent retailer with a one-stop wholesale buying experience. By offering practical, value-driving merchandise solutions, name brand, and truly unique merchandise, we help independent retailers drive sales, increase profit margins, and make their stores stand out from the competition. Our goal at GHMconnect is to fully leverage technology to provide independent retailers with the day-in and day-out capabilities to offer the right merchandise, at the right time, at the right value.
GHMconnect Mission
Connecting independent retailers to sales-driving, margin enhancing, and offering 24/7 merchandising solutions.
Top 10 Reasons to Order Wholesale Merchandise Online with GHMconnect.com
1. Exclusive low order minimums.
2. Save $$$ when you order with online-only discounts.
3. Customize your order your way with easy, convenient, 1 invoice wholesale shopping.
4. Fast delivery that enables inventory management relief.
5. Responsive, friendly, customer service.
6. Brand name and unique wholesale merchandise selection.
7. Save your favorites for instant reordering.
8. GHMC Points — earn additional discounts based on your sales volume history.
9. Safe technology for secure online ordering.
10. It's fast and easy to navigate.